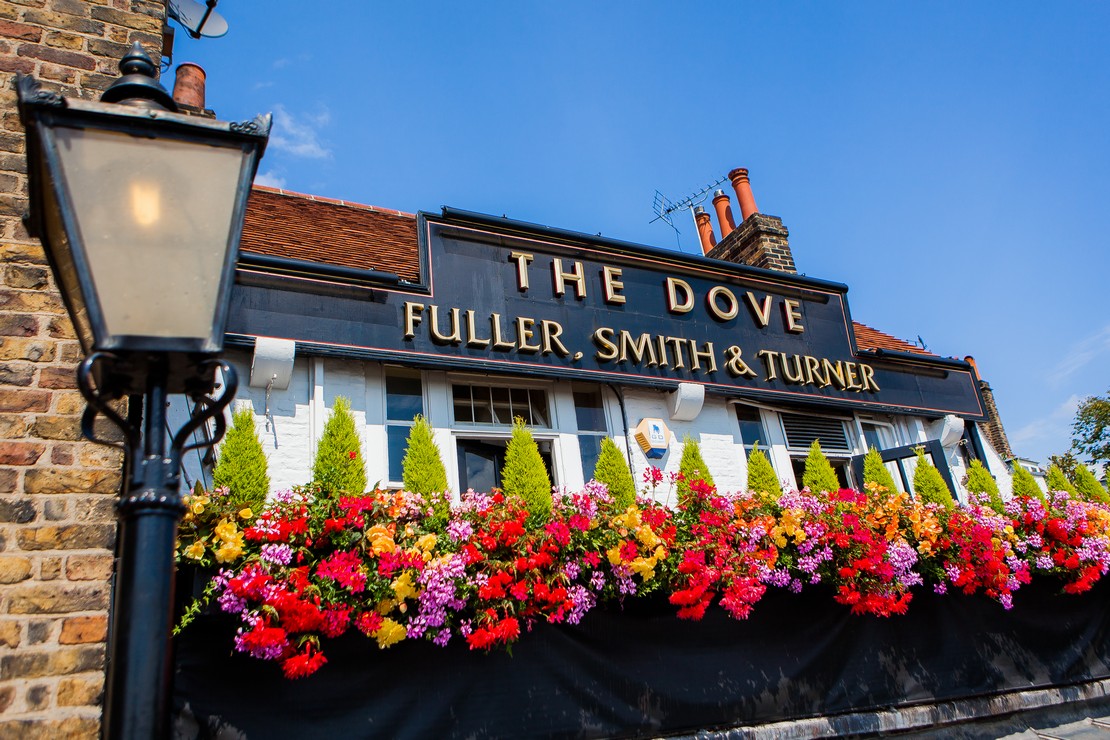 About
Sitting next to the fire, or out on The Dove's riverside terrace, you are not just sitting in any old local – you are a part of London's rich history.
A public house has stood on this site since the seventeenth century. Throughout these years our sturdy bar has propped up some of the finest figures of English history. The poet James Thomson composed the familiar strains of 'Rule Britannia' here. Charles II romanced and dined his mistress Nell Gwynne here. And in the famous novel 'The Water Gypsies', author A P Herbert features it under a cheeky pseudonym; 'The Pigeons'.
Much of the history of The Dove lies shrouded in mystery, but sitting here it's not hard to imagine the bawdy behaviour of Regency writers, or the delicate conversations of the pre-Raphaelites, all going on under this roof.
In more recent years the pub has played host to some of the finest actors, writers and politicians in London. If you have a moment to spare in between beverages, have a look at the framed list of patrons that hangs over the lower bar's fireplace. It reads like a Who's Who guide of the last few decades.
It's not just the clientele, but the building itself that has some amazing claims to fame. The small space to the right of the bar, reached through an extra entrance only the eagle-eyed will spot, went into the Guinness Book of World Records as the smallest bar room in the world. Step inside it and you'll see the brass plaque that marks the height the waters reached in the great flood of 1928.
But The Dove isn't a monument to history – it's a thriving and much-loved London pub catering for locals and visitors alike. Owned by Fullers since 1796, our current regulars come back for exactly the same reason as Charles II did – the outstanding real ales, fine wines and delicious food.